Everland holds the fun and exciting winter season event, 'Snow Festival' for 63 days from January 1 to March 4.
Outdoor sled riding?
Indoor trampolining?
Everland introduces a new winter playground where visitors can enjoy the Alpine style sledding, trampoline and many other joyful activities inside and outside.
Everland's the most popular playground during winter season, 'Snow Buster' welcomes everyone with three different sledge courses such as Münch Kid's Sledge, Jungfrau Sledge and Eiger Sledge which is the most thrilling course available from 30th.
The 'Snow Buster' is particularly popular for people of all ages since riders do not need to move the sleds on their own but using the tube lift. This year, the tube lift upgraded for all courses will bring about even more convenient and joyful riding experiences.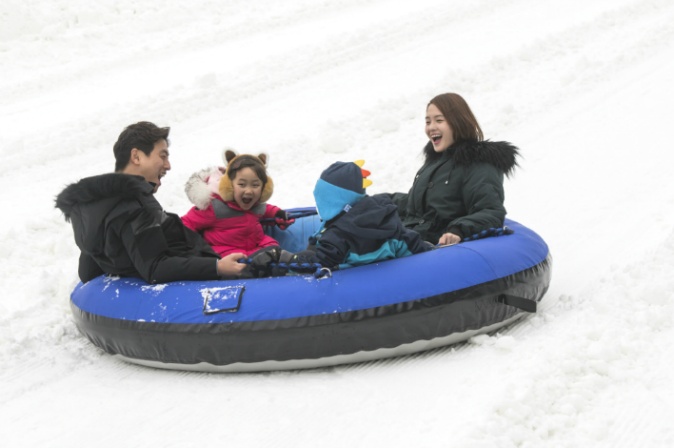 In particular, the best part of this year's Snow Buster is four-seater sleds that Everland introduces for the first time in Korea!
The four seater sledges will be available for two lanes of the Eiger course, becoming a perfect solution for families who want to make special winter memories while riding a sledge all together face to face. 'Snow Buster' is open for all Everland visitors for free.
Also, Everland runs indoor trampolines for kids, 'Popping Jumping', from January 1 to March 4. In addition to sledding in the open air, kids can play around in the 660㎡ 'Popping Jumping' amusement facility located inside the Alpine restaurant.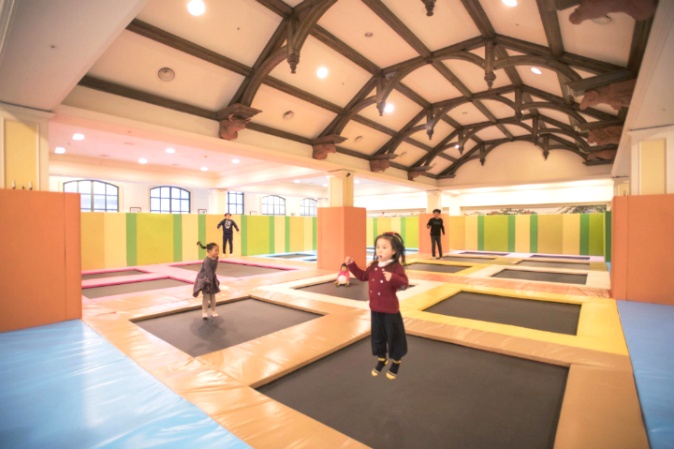 Kids can jump and run on various-sized elastic fabrics stretched over a steel frame using coiled springs. Trampoline is a great exercise device with a dual effect for kids to stimulate growth plate and improve agility, speed, sense of balance and other physical abilities as a whole while releasing stress.
'Popping Jumping' is only available for kids with the height of 100~150cm and costs KRW 4,000 per kid including nonslip socks and beverage. For the children who are under 120cm, baby trampoline zones and ball pools are available.
Let's go to the Winter Land
with pandas, tigers and brown bears
Everland's Zootopia, a place where pandas, tigers, brown bears and many other popular animals live is turned in to a snowy and icy winter kingdom since January 1.
Visitors can witness animals walking around snowfield at a close distance.
The Panda World is the only one place in Korea where people can see pandas in person. For curious pandas who love snow, a 'snowy playground' is built up so visitors can see a pair of playful pandas moving around the snow-covered outdoor playground and a warm house, having fun with snowmen, snow tunnels and other toys.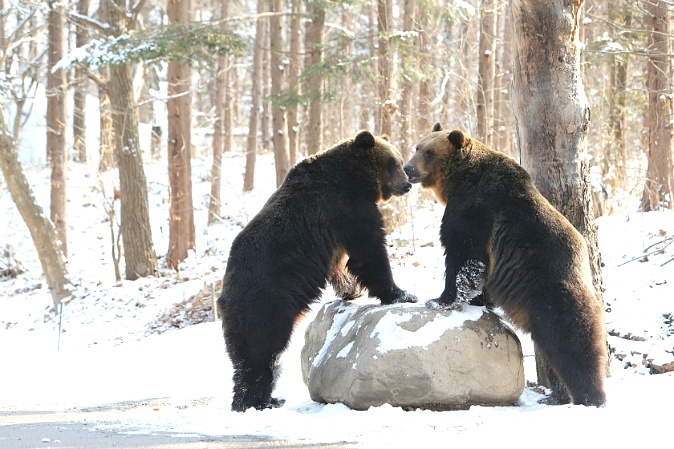 The Safari World housing tigers, brown bears and other beasts also becomes a 'Snow Safari' covered in snow and surrounded by ice walls to offer an exotic safari adventure.
Visitors can look at close distance tigers walking around the snowy mountains and ice walls as well as brown bears enjoying food like apples and sweet potato near an ice cave from inside of a safari bus.
A home of monkeys, Monkey Valley shows a lovely scene for visitors like Japanese monkeys taking baths in steaming hot springs surrounded by ice walls.